I spent the weekend Christmas shopping local in Detroit! Saturday morning was the Detroit Urban Craft Fair, where I bought a few things for my husband Billy, as well as a little something for my friend Justin and sister in law Chrissy. Later in the evening, I went to Noel Night downtown, and found just the present I was looking for, for my little brother! It was a great time.
I also bought a little something for me: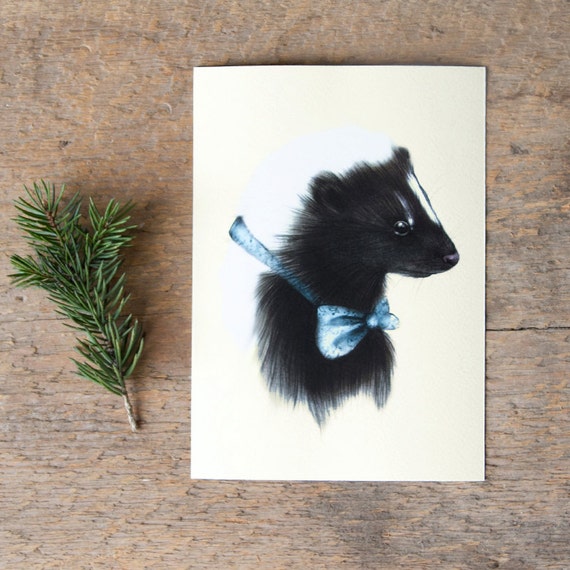 Isn't this little baby skunk adorable!! My sister in law bought me a raccoon to go with him. I bought her the squirrel. We were with each other, so it's ok to say it on here. :) Everything in the store is super cute!
Read Last Week:
Little Women by Louisa May Alcott: Ah the March family. What a great introduction to the holiday season. Review, such as it is, will be up Tuesday.
Candlelight Christmas
by Susan Wiggs: I think this book ended much better than it began. Review Wednesday.
Reading This Week:
Night of Cake and Puppets
by Laini Taylor: Love this series, in particular the character Zuzanna, so I am excited to read this short story that focuses on her and Mik!
Snow Day
: I am hoping for some snow soon - maybe reading this book will help?
Posts in the past few weeks:
Not many!